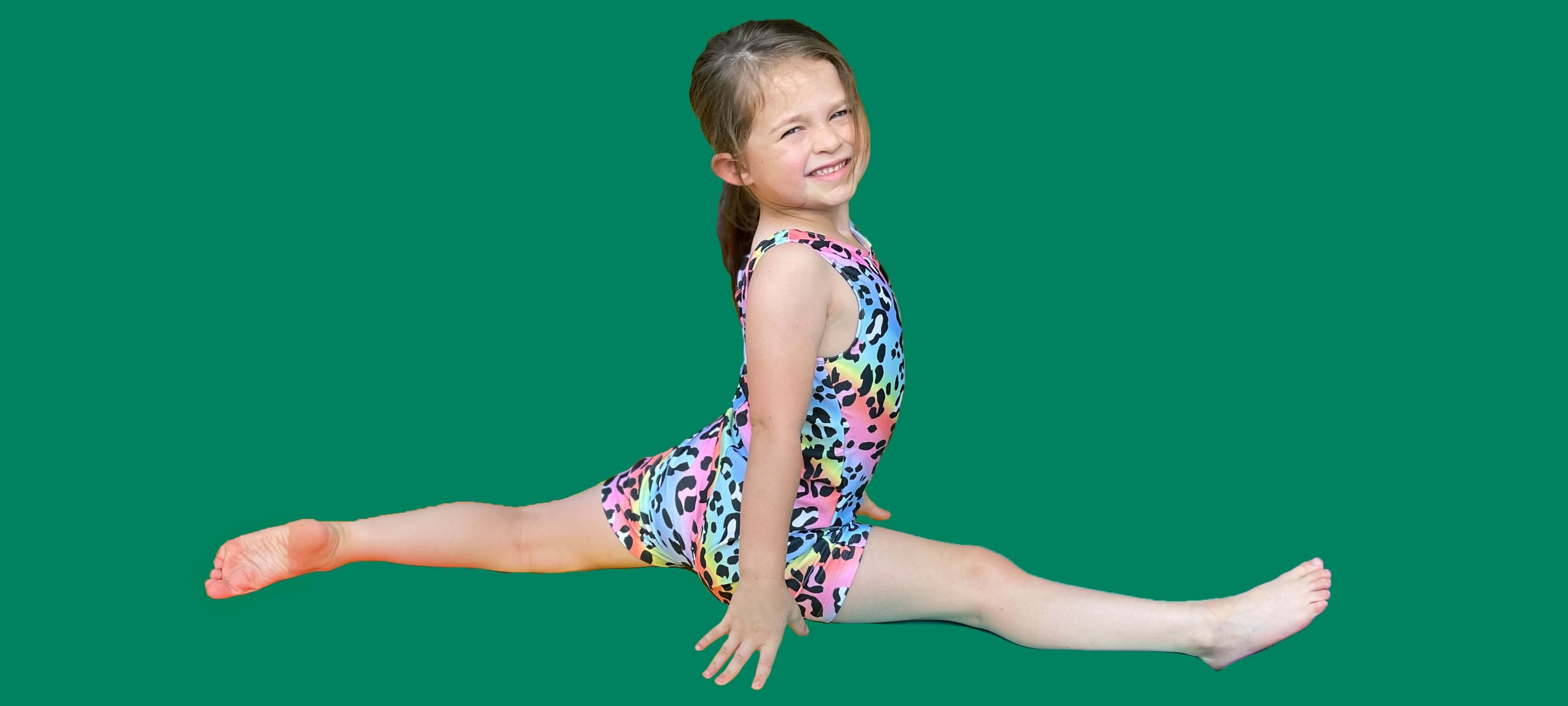 JOYSTREAM your ultimate destination for high-quality girl's gymnastics unitards that are perfect for gymnastics class or competition. We know that every little gymnast wants to feel comfortable and stylish while practicing, which is why we offer a unique collection of gymnastics unitards for girls that come in a range of sizes, colors, and styles for toddler girls. Our gymnastics unitards are designed to provide maximum comfort, support, and flexibility during high-intensity training routines. We offer a variety of unique styles and designs ranging from classic and simple designs to elegant and intricate patterns. Our expertly made gymnastics unitards are safe, durable, and perfect for all gymnasts, from aspiring toddlers to experienced young athletes. So why wait? Shop our girl's gymnastics unitards collection today at JOYSTREAM and let your young athlete's gymnastic dreams come true!
How are girl's gymnastics unitards different from classic gymnastics leotards?
Girl's gymnastics unitards offer a unique alternative to the classic gymnastics leotard. Unlike traditional leotards that cover only the upper body, gymnastics unitards also cover the legs, providing more coverage while offering the same level of flexibility and range of movement. Girl's gymnastics unitards are also made of high-quality breathable material that offers unrivaled comfort and durability, making them great for both practice and performance. We offer a wide range of gymnastics outfits at JOYSTREAM, including girl's gymnastics unitards in various sizes, colors, and designs to suit every taste. Our collection is made from high-quality material that guarantees maximum comfort, support, and flexibility during high-intensity training routines. If you're looking for an alternative to traditional gymnastics leotards, girl's gymnastics unitards are a great choice. Shop our collection today at JOYSTREAM, and take the first step towards your young gymnast's dreams!
What are some popular designs and patterns for gymnastics unitards for kids, tweens, and teens?
When it comes to gymnastics unitards for kids, tweens, and teens, there are many popular designs and patterns to choose from. Some of the most popular designs include galaxy prints, animal prints, rainbow-themed designs, marble patterns, and unicorn-themed unitards. Galaxy prints, with their swirling blues, purples, and pinks, are often popular among girls looking for a more colorful unitard. Animal prints, such as leopard or zebra stripes, can add a bit of edgy flair to a gymnast's outfit. Rainbow-themed unitards, often featuring bright colors arranged in a rainbow pattern, are always a fun choice. Marble patterns are a trendier choice, with their white veins against a darker background. Finally, unicorn-themed unitards are a fun and playful option, often featuring unicorns and rainbows. With so many popular designs and patterns to choose from, there's sure to be a gymnastics unitard that fits the personal style and preferences of every child, tween, and teen.
The benefits of wearing colorful, vibrant gymnastics unitards for little girl athletes?
JOYSTREAM's collection of girls' gymnastics unitards features a wide range of colorful and vibrant options that can offer a variety of benefits for young athletes. For starters, wearing colorful unitards can add an extra element of fun and excitement to their training, which can help to keep them motivated and enthusiastic. Additionally, colorful unitards can help to showcase the athlete's personality, boosting their confidence and self-expression. The bright colors of JOYSTREAM's gymnastics unitards, such as black, pink, purple, blue, red, aqua, orange, and ombre, can also make the athlete more visible to coaches and judges, helping them to stand out during competitions. Finally, the high-quality materials and construction used in JOYSTREAM's unitards can offer additional benefits such as flexibility, comfort, and breathability, all essential for the intense physical activity of gymnastics.
Can I create a custom unitard design to match my team's colors and logo?
While the JOYSTREAM website primarily focuses on streaming services for gaming and esports, they do offer a collection of girls' gymnastics outfits, including custom gymnastics and competition unitards. Customers may be able to create a custom unitard design for their team, using their team's colors and logo. As a result, JOYSTREAM's custom team gymnastics unitards would be a great choice for gymnastics teams looking for a unified, professional appearance. Custom unitards can be a great way to showcase team spirit while also offering a competitive edge by making athletes more easily recognizable to judges and competition officials. Overall, JOYSTREAM's custom gymnastics and competition unitards represent a great option for individuals, teams, and coaches looking for high-quality, customizable gymnastics apparel.